Welcome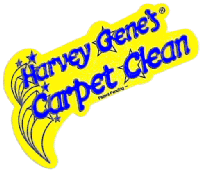 Harvey Gene's contains no soap, detergent or solvents, therefore, leaves no residue. Specially formulated to remove old and new stains from all types of carpet, upholstery and fabric. This fast-acting formula is safe to use and effective in removing food, beverage, oil, grease and pet stains. Leaves carpet and upholstery fresh, clean and ready for immediate use. It is equally effective in eliminating odors. In addition, it is biodegradable and environmentally safe.
Reach us at (501) 771-0221 or write to :
Harvey Gene's Carpet Clean
PO Box 94352
North Little Rock, AR
72190-4352
Directions
Remove loose dirt and/or blot up excessive liquid from the stained area. Lightly spray on Harvey Gene's Carpet Clean. Rub vigorously with a clean, dry, absorbent cotton towel. Continue to turn towel frequently, using only dry portion of towel. Safe for use on colorfast fabrics and all stain resistant carpets. If unsure of colorfastness, test on an inconspicuous area first. For stubborn stains allow the surface to dry completely, then repeat the process until no stain appears on towel. For fabrics which tend to show water marks, lightly overspray and wipe entire area.
Harvey Gene's is
Non toxic
Non flammable
Non solvent
Non bleaching
Non abrasive
Non corrosive